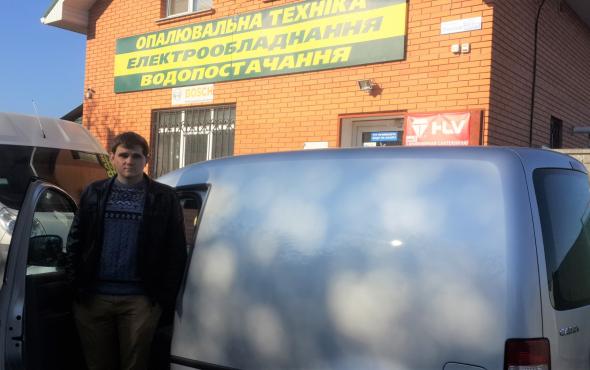 Employed as an errand runner
Igor and his family returned voluntarily from Belgium in 2016. Igor has since found a job and his medical situation and that of his young son are under control.
Treated for their medical problems
In 2015, Igor left Ukraine with his wife and son and headed towards Belgium where they applied for asylum. Given the emergency of their health condition, Igor and his son were treated in Belgium for their epilepsy and their medical situation stabilized.
In the Fedasil reception centre of Poelkapelle, they asked for more information about the voluntary return possibilities and an appointment was organized with an IOM counsellor. The meeting enabled to see what medical support was possible in Ukraine and to examine the means to reconnect to the labour market. Igor has experience as a technical engineer but wanted to start up his own activity in the HORECA sector.
Employed as an errand runner
In 2016, the family returned to Kiev, where they first stayed at Igor's parents. A few days later, they contacted the IOM desk in Kiev to discuss their projects, organize the first medical appointments and refund the first costs. In the meantime, Igor had also considered job opportunities and had found an offer as an errand runner for an online shop. With the help of the IOM, he was able to purchase a car and could quickly start his job.
An extended medical support
Six months later, Igor was still employed as an errand runner and the business was doing well. His wife was taking care of their son but was planning to go back to work in a bank. Their son was then 3 years old and would soon start preschool. The family was very grateful for the support they received from the social workers and the IOM regarding this new start in Ukraine. Igor and his son still received support to buy medicines so that their medical situation remains under control.
Source: IOM